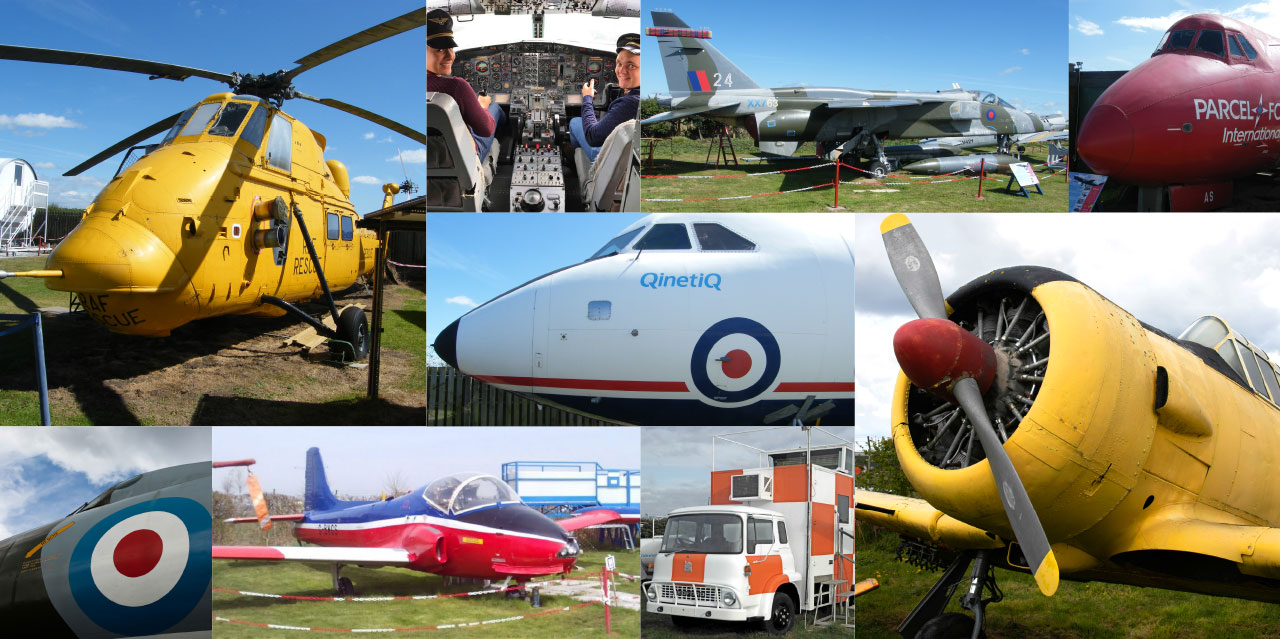 Welcome…
…to the Bournemouth Aviation Museum.
We're different to many other museums and offer a "hands-on" experience. Visitors of all ages are encouraged to climb into the cockpits of many of our aircraft. Imagine what it is like to be a pilot by handling the controls and fly away to wherever your imagination desires.
You only need to pre-book a visit if you are bringing a group of 8 or more. Application Forms are on the website or phone the Museum to discuss arrangements. For everyone else just come along whenever you want to and there is plenty of free car parking.
Welcome aboard.